Happy Parenting – Malta (For Happier Children)
Happy Parenting - Malta (For Happier Children) is a community-based organization that has as its main goal the well-being of those children who find themselves being alienated from one of their parents and the improvement of the parent-child relationships.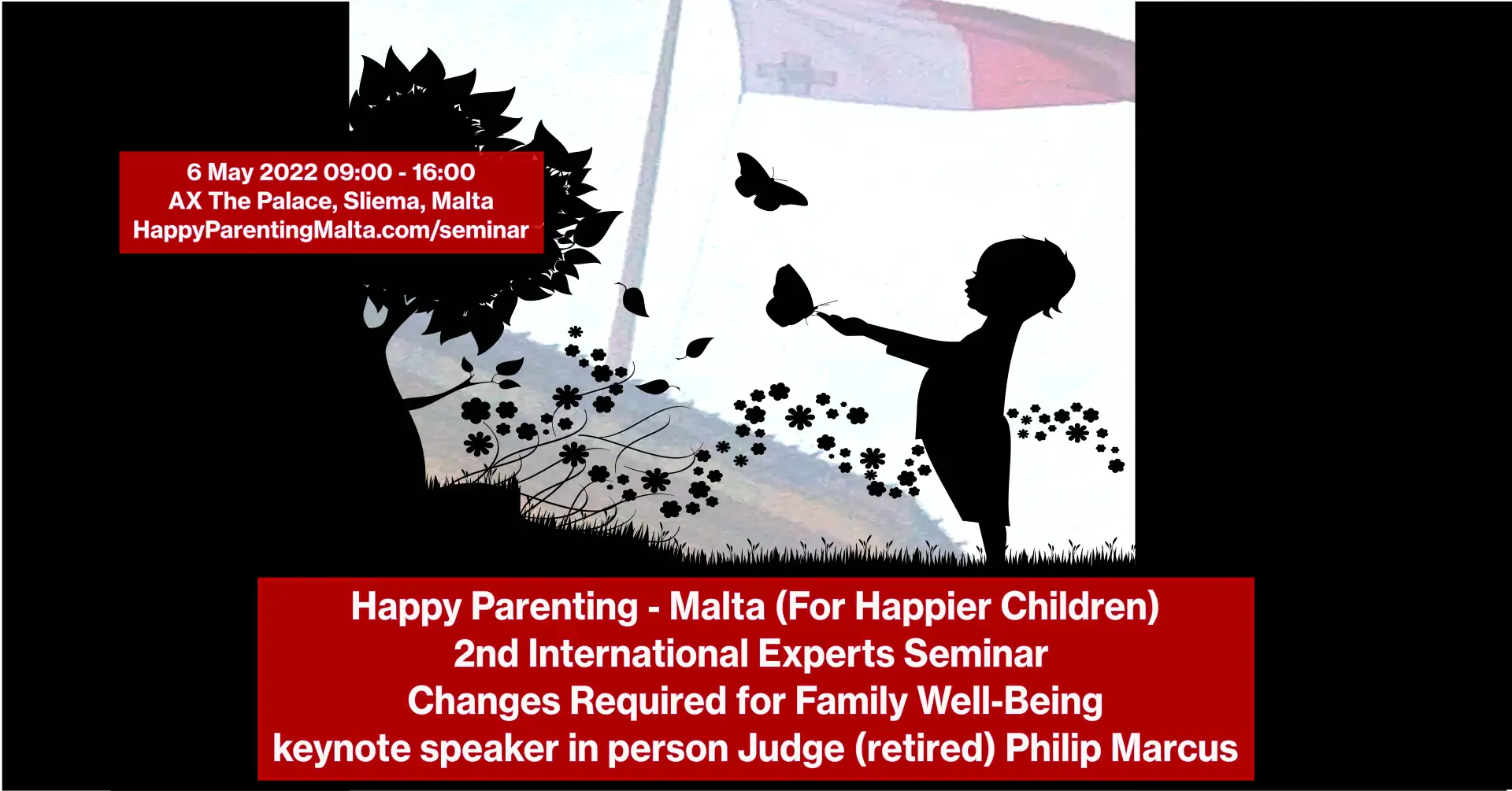 The organisation aims to achieve its goal through collective activities towards the benefit of both the children and their parents, amongst others, by focusing on family-orientated measures benefiting the community as a whole.
Our Mission
To strengthen and promote the family bond as the basic building block of society as a whole, by recognising the vital role that both parents play in the life and upbringing of their children.
Children need the love, affection and involvement of both their parents and no one parent should be allowed to alienate, arbitrarily, the other parent from the life of their child. In this sense the Organisation will strive to create a level playing field between parents and to foster a culture of mutual respect between parents. Where a child is being alienated from their parent, the Organisation pledges to take all the necessary measures within the parameters of the law, to protect, uphold and safeguard the rights of any alienated parent.
The Organisation also acknowledges the important role that grandparents play in the lives of their grandchildren. Children should thus have access to their grandparents and vice-versa, thereby affirming, once again, the paramount importance of strengthening, upholding and protecting, the family bond of every child.
Happy Parenting - Malta (For Happier Children) hi organizzazzjoni bbażata fil-komunità bil-għan ewlieni tagħha jkun il-ġid tat-tfal li jinqabdu aljenati bejn il-ġenituri u t-titjib fir-relazzjoni bejn il-ġenituri u t-tfal.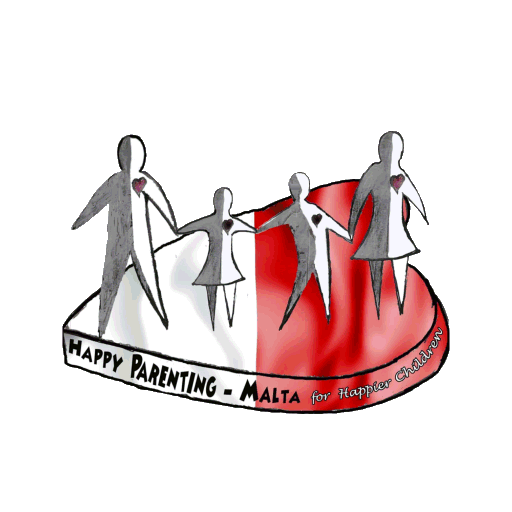 L-Organizzazzjoni tfittex li tilħaq l-għanijiet tagħha permezz ta' attivitajiet għall-benefiċċju tat-tfal u l-ġenituri tagħhom, u miżuri ċċentrati fuq il-familja li minnhom tibbenefika l-komunità kollha.
Ilio Misioni
Biex tissaħħaħ u tkun promossa r-relazzjoni pożittiva bejn il-membri tal-familja bħala l-pedament ewlieni tas-soċjetà; b'rikonoxximent għar-rwol ċentrali li għandhom il-ġenituri t-tnejn fit-trobbija u fil-ħajja ta' wliedhom.
F'ħajjithom, it-tfal jeħtieġu l-imħabba, l-affett, u l-involviment tal-ġenituri t-tnejn u l-ebda ġenitur ma għandu jitħalla li b'għażla konxjajaljena lill-ġenitur l-ieħor mill-ħajja tat-tfal. F'dan is-sens, l-Organizzazzjoni tfittex li tippromwovi l-bilanċ bejn il-ġenituri u r-rispett reċiproku bejniethom. F'każi ta' tfal maqbuda f'aljenazzjoni bejn il-ġenituri, l-Organizzazzjoni hi kommessa tieħu l-miżuri kollha meħtieġa fil-parametri provduti mil-liġi ta' Malta biex tipproteġi u tissalvagwardja l-interessi tal-ġenitur vittma t'aljenazzjoni.
L-Organizzazzjoni tagħraf ukoll l-importanza tar-rwol li għandhom in-nanniet fil-ħajja tan-neputijiet tagħhom u viċe-versa. Għaldaqstant tirriafferma l-importanza tat-tisħiħ u l-protezzjoni tas-sanità fir-relazzjoni tat-tfal mal-membri kollha tal-familja tagħhom.